The countdown to TWICE's EP "Fancy You" continues with the recently released album highlight!
In the highlight medley, we're treated to a mini sampler of the seventh album. There will be six tracks on the album: "Fancy," "Stuck in my Head," "Girls Like Us," "Hot," "Turn It Up," and finally "Strawberry."
We all know this comeback – Fancy, is different. But, chaeng gave emphasis that they'll stay with bright concept.

This little concept change is for ONCES & onces alone

Twice isn't copying no one, they do this for onces & not because they want to meet those haters expectations. pic.twitter.com/oOd8MESX7P

— 💕ℒ𝓎𝓇𝒾𝒸𝒾𝓈𝓉 ℋ𝒾𝓇𝒶𝒾 ℳℴ𝓂ℴ 💕 (@Moguritheracoon) April 19, 2019
All the tracks have a familiar and poppy feel to them, but for us, the ones we're really looking forward to hearing are the carefree "Girls Like Us," the spunky "Stuck in my Head," and the summer-ready "Fancy." But if we had to pick one, it would be "Stuck in my Head." It's definitely living up to its title.
It's gonna be awesome!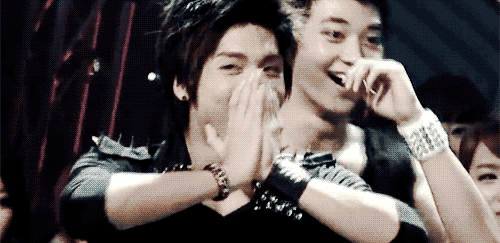 Fans are of course excited for the release too!
May this year be the time TWICE gets their well deserved Artist of the Year.

— パピ FANCY (@nayeonspapi) April 19, 2019
"STUCK IN MY HEAD" IS REALLY STUCK IN MY HEAD FUUUUUU— pic.twitter.com/sMTPAiaFnQ

— Incorrect Twice 🍭💕 FANCY 🍭🔥 (@twice_incorrect) April 19, 2019
'TWICE' is currently trending at #1 on MelOn Real-Time Search!@JYPETWICE #TWICE #트와이스 #FANCY #FANCYYOU pic.twitter.com/O5Rw24g5iS

— TWICE Charts (@TWICE_Charts) April 19, 2019
"Fancy You" drops on April 22nd.
'FANCY' Teaser *CHOREOGRAPHY* has already surpassed 4 million views and 300,000 likes on YouTube!

🔗: https://t.co/9WYqJCYwcq pic.twitter.com/PmlERBkHUS

— TWICE Charts (@TWICE_Charts) April 19, 2019